| | |
| --- | --- |
| Biden | Trump |
| | |
| > 99.9% probability of winning | < 0.1% probability of winning |
| Mean of 389 electoral votes | Mean of 149 electoral votes |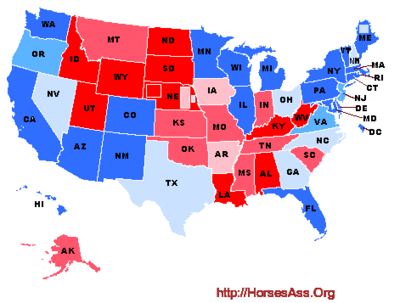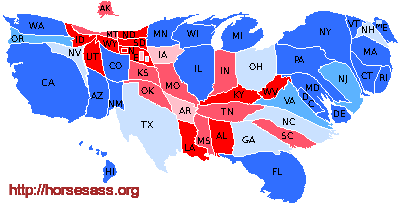 My previous analysis was before the conventions. Now, roughly a month after the conventions, any movement from the conventions should become apparent.
To assess an election held today, we simulate 100,000 elections using the past month of polls as "current" and only using older polls if there are no current polls. From that exercise, Joe Biden won all 100,000. Biden received (on average) 389 to Donald Trump's 149 electoral votes, a modest improvement for Biden from the 378 to 160 electoral vote lead he had at the end of July. In an election held now, Biden would have a greater than 99.9% probability of winning.
The long term trends in this race can be seen from a series of elections simulated every seven days using polls from 18 Sep 2019 to 18 Sep 2020, and including polls from the preceding month (FAQ).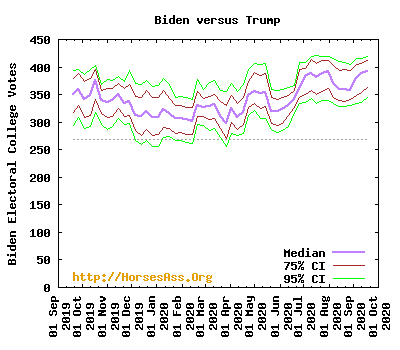 Clearly, Biden has the lead and the momentum at this point in the election season, with his expected electoral vote total tending to climb since January. Details for the the most recent simulation is found below the fold.